Looking to set up your business in Warrington is a smart move. And if you're looking for a property to serve your business needs, trust us when we say, Warrington has property options to suit every budget and requirement.
Premier locations
Warrington offers an excellent choice of out-of-town business parks, including Birchwood Park - the North West's premier business park and Lingley Mere - home of United Utilities HQ and Omega, the 580-acre mixed-use development providing bespoke commercial premises with direct access to the M62 motorway.
Town centre regeneration
Over the last five years, Warrington town centre has undergone significant regeneration with the development of Time Square. The relocation of the University of Chester, as well as family entertainment, cinema, restaurants and a new market place have reinvigorated the town centre. Coupled with excellent transport links and the Stadium Quarter's ongoing development, the transforming and developing town centre into shared residential and business sectors will make Warrington an enticing location.
A free and confidential business location service
We provide a Business Location Service for companies looking to set up, relocate or expand their business into Warrington. This service is free and confidential and includes access to interactive commercial sites and premises database for a tailored property search, updated regularly by local and national commercial agents.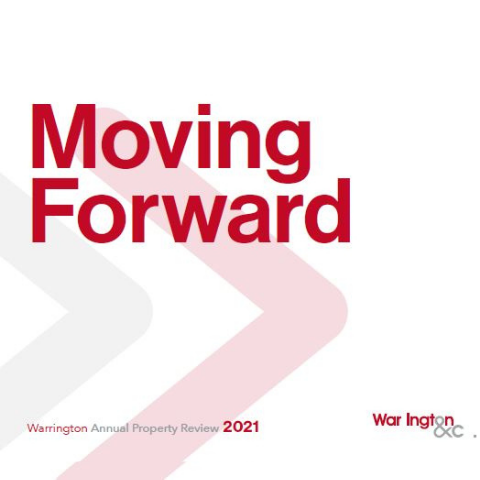 Annual Property Review
Download your copy of the Annual Property Review 2021.
Download your copy of the Annual Property Review 2022

Commercial Sites and Premises
Your ideal location is only a few clicks away, register now to view our sites & premises database
Further help and support
Our helpful team can also provide financial, demographic, market and skills data information, signposting and referral for all areas of business support.
To discuss your requirements in more detail, contact: